How to Use Cottonseed Oil For Crispy, Flavorful Fried Chicken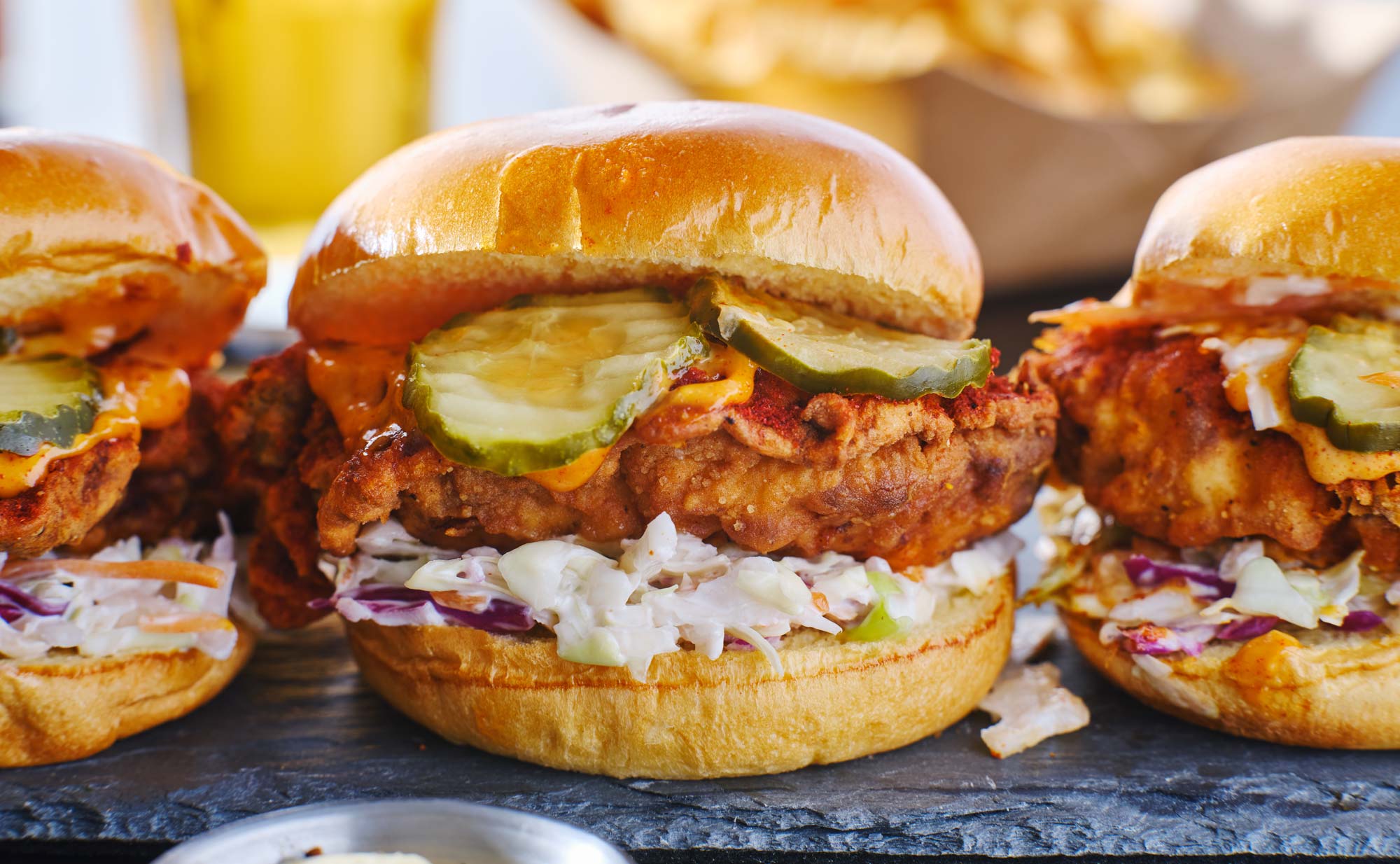 If you've dined at a restaurant, shopped at a convenience store or browsed a food magazine lately, you've probably encountered a fried chicken sandwich. These crispy, juicy, flavorful sandwiches have gained popularity in the last several years, reaching a fever pitch with the epic "fried chicken sandwich wars" in the summer of 2019. Fast food giants Popeyes, Chick-fil-A, Wendy's and others vied for chicken sandwich dominance with many Popeyes stores selling out of the popular sandwich every day.
Since then, consumer appetite for fried chicken sandwiches has only grown. Fried chicken remained a successful category throughout the pandemic for many foodservice operators, from high- end restaurants to c-stores. Eighty-nine percent of consumers say that they either like or love chicken, according to a report from Datassential. Chicken breasts and thighs have also been shown to be slightly more inflation-resistant than some other protein options like chicken wings and beef.
Many restaurants have put their own spin on the fried chicken sandwich trend. Take TGI Fridays Donut Chicken Sandwich, for example, which includes crispy fried chicken topped with bacon, ranch dressing and pickled jalapenos, served up on a glazed donut bun. Even Taco Bell is thinking outside the fried-chicken-sandwich-bun with the Crispy Chicken Sandwich Taco that debuted last summer. The taco-sandwich hybrid featured a jalapeno buttermilk marinade and a tortilla chip coating in a puffy flatbread shell.
Whether you're keeping it classic or adding unique sauces and toppings, the key to a great fried chicken sandwich is the oil. Look for these two qualities in your frying oil to lay the foundation for a scrumptious sandwich.
High Smoke Point1
High smoke point oils can reach extra high cooking temperatures without risk of smoking or developing rancid flavors, meaning your fried chicken breading can get extra crispy, crunchy.
Neutral Flavor2
You want to be able to taste the chicken, spices and sauces, not the frying oil. Choose an oil with a neutral flavor to serve as a blank canvas for the most delicious fried chicken sandwich.
Cottonseed oil is a great option for deep frying fried chicken. This neutral oil has a higher smoke point than other common frying oils,1 like peanut oil, offering the flexibility to fry at even higher heats. Cottonseed oil's neutral flavor2 also provides a great base for fried food. Almost all of the polyunsaturated fatty acids3 in cottonseed oil are linoleic acid,4 which is ideal for producing some of the best flavors in fried food, according to sensory panelists.
Another benefit of using cottonseed oil is that it's a stable oil.4 Cottonseed oil is characterized by a midlevel saturated fatty acid content, meaning its more stable than most cooking oils but not as saturated as hard fats, like butter or lard.4 This means that it won't undergo flavor reversion i.e., go rancid and develop off-putting flavors as quickly as other common frying oils. For restauranteurs, a more stable cooking oil like cottonseed oil lasts longer and requires fewer labor-intensive oil changes.
Cottonseed oil can also help foodservice operators eliminate trans fatty acids from their menus.3 Many vegetable oils are stabilized by undergoing hydrogenation, which develops trans fatty acids. Naturally hydrogenated cottonseed oil does not contain any trans fatty acids.4
The fried chicken sandwich trend shows no signs of stopping, and with cottonseed oil, you can put your own spin on this delectable treat. Learn more about cottonseed oil at www.cottonseedoil.org/about/