Here's How Chef Carlo Lamagna Uses Cottonseed Oil in His Modern Filipino Kitchen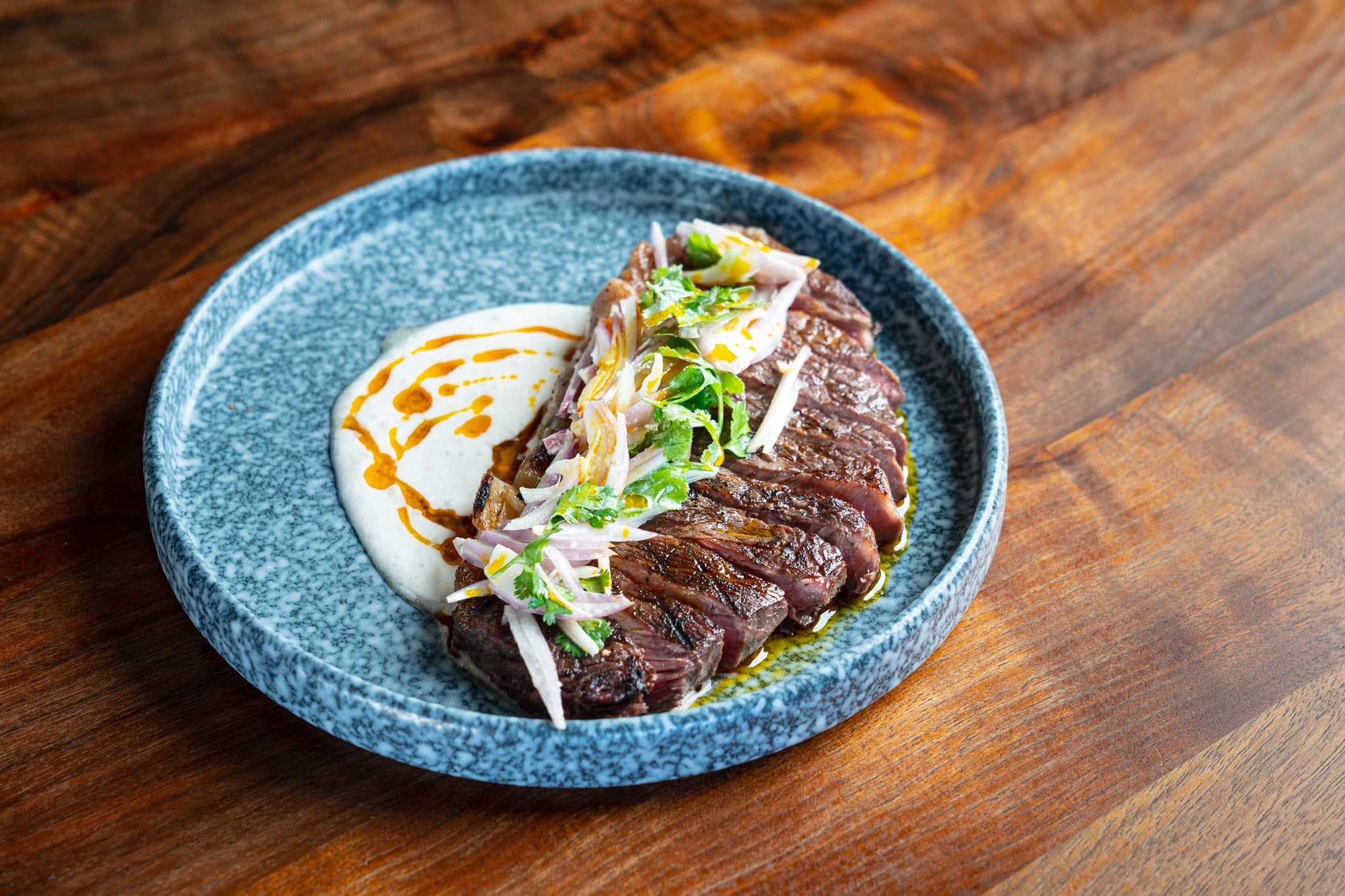 Chef Carlo Lamagna is a master of bold flavors. Lamagna is the owner and chef of Magna Kusina in Portland, Oregon, where his Filipino heritage meets high-end cuisine to create a menu that explodes with flavor, passion and Filipino pride. Lamagna's work has landed him on Food & Wine Magazine's Best New Chefs of 2021 list, and in December 2021, Magna Kusina was named Portland's restaurant of the year.
One key component of Lamagna's cooking is using the right ingredients at every step of the cooking process.
"We utilize a lot of neutral ingredients in order to allow potent ingredients to shine," Lamagna said. "This is why I like to use cottonseed oil. Its neutrality really lends itself to be used in different ways such as frying and baking, as well as vinaigrettes and sauces."
Lamagna recently teamed with Chef's Roll and Cotton Incorporated to share these recipes in a recipe series titled "Trust Chef" and you can view those videos below.
---
Grilled Pork Skewer with Cilantro-Scallion Relish
 Lamagna's Grilled Pork Skewer with a Cilantro-Scallion Relish highlights cottonseed's ability to pair with and showcase more flavorful ingredients.
To make this dish, Lamagna first marinates pork shoulder in soy sauce and cola and sets aside. Then scallions, cilantro and Thai red chilies are grilled, chopped and seasoned with cottonseed oil, fish sauce and lime juice. Lamagna then skewers the pork shoulder and roasts it over a charcoal grill. When the grilling is complete, the pork shoulder is topped with the relish.
---
Fried Red Snapper
 Cottonseed oil has many great qualities, such as a high smoke point (450°F), which is also what earns it a prime spot in Lamagna's kitchen. "One of the main reasons we like utilizing cottonseed oil to fry is because of its high smoking point," Lamagna said. "It allows us to get the crispiest texture."
To start, Lamagna uses cottonseed oil to fry a whole red snapper dredged in potato starch. This extra crispy fish is topped with a salad of carrots, radishes and peppers tossed in a house-made sweet and sour sauce. This bright, crunchy salad helps cut through the rich, fried flavor of the fish for a well-balanced dish that hits all the taste buds.
---
Sous Vide Steak with Cottonseed Oil Infusion
Lamagna recommends cottonseed oil when it comes to making infusions and vinaigrettes. To prepare his sous vide steak, the chef infuses cottonseed oil with annatto, garlic and bay leaves to add a nutty, round flavor to the sauce.
"Because of the high smoking point as well as its neutral flavor, this is the perfect oil to infuse with," Lamagna said.
---
Hazelnut Financiers
 Infusions aren't just for savory dishes. Lamagna also uses cottonseed oil infusions for desserts. He created a financier with local hazelnut flour to tie the dish to the Pacific Northwest. He infuses cottonseed oil with pandan leaves, which add a floral coconut flavor to the dish.
"Traditionally, financiers use brown butter. I've seen other recipes use olive oil. But those have very distinct flavors and really don't allow us to infuse as much as the pandan flavor that we want," Lamagna said.
The bottom line is that cottonseed oil is the perfect combination of neutral flavor and high smoke point to highlight the boldest flavors in the most delicious cuisines.
---
Click below to see all these delicious recipes come to life as part of Chef's Roll "Trust Chef" series of videos. And to learn more, click here to read about the many ways to use cottonseed oil in restaurant kitchens.